Sacramento Asian Pacific Chamber of Commerce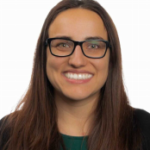 This is Sacramento and ABC10 Presents: Small Business, Big Following: Online Visibility
Join us on June 14th to learn about the tools you'll need to build a compelling website, manage online reviews, and how to make them work for you!
Register
How We Help Small Businesses
As the capitol of one of the largest and most diverse states in the nation, we're committed to providing opportunities and services to ensure every business succeeds. As members of the Sacramento community, we all thrive together.
Featured Services
Build Your Business
Connecting you with traditional and non-traditional financing options, we provide guidance on the best sources of capital for your business.
One-On-One Planning
Our consultants will help you assess your business and guide you to the right resources.
Featured Initiatives
Inclusive Economic Development Collaborative
A grassroots collaborative created to be the voice for diverse business communities around economic development in the Sacramento region.
Regional Prosperity Strategy
By prioritizing our core economic initiatives, our strategic framework for the six county Sacramento region will result in more prosperous, equitable, and resilient communities.
Stay Updated on Local Small Business News and Resources
Subscribe to our "Small Business Memo"