#SHOPAAPI
The Sacramento region is rich with AAPI businesses, creators, artists. Show your support and #ShopAAPI below.
Exclusive AAPI Heritage Month Products
We've partnered with local businesses Magpie Alchemy and Midtown Clothing to create exclusive AAPI Heritage Month inspired products. All proceeds will go to directly to our small business partners.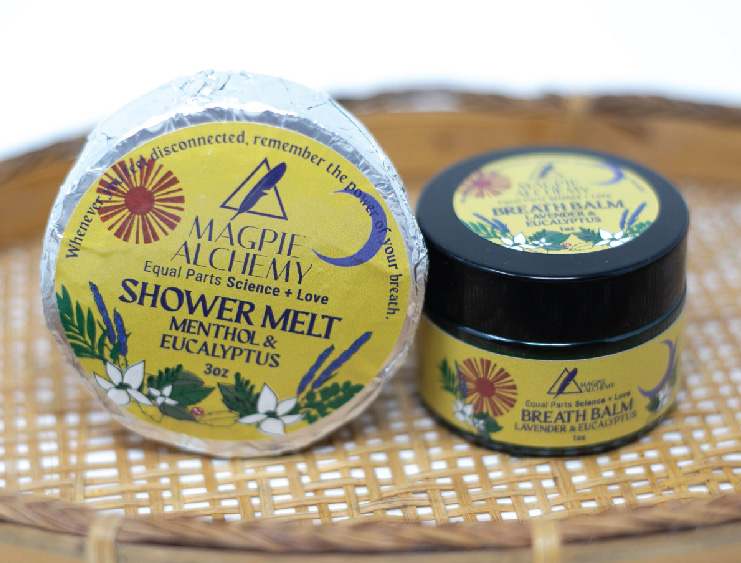 MAGPIE ALCHEMY
Celebrate AAPI Shower Melt: Created to help alleviate congestion naturally. It's a tool you can use to help you breathe deeply and reconnect with your body. We're highlighting this product during AAPIHM because it's gifted to members of the AAPI community more than any other product. It's really beautiful seeing those in the AAPI Community care for each other in this way.
Celebrate AAPI Breath Balm: Vapor rub is often our first introduction to plant medicine. Our love of mentholated vapor rub is like a thread that ties all of the AAPI community together, so what better way to celebrate AAPIHM than creating a natural, plant-based vapor rub, packed with herbs and botanicals to help soothe you.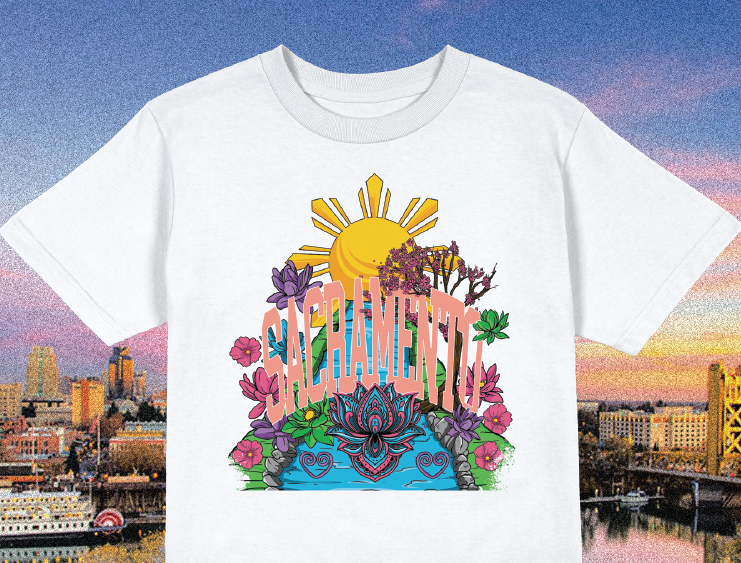 MIDTOWN CLOTHING
AAPI Heritage Month "Sacramento" T-shirt
This t-shirt design was inspired by the AAPI diversity within the Sacramento region. We placed elements from AAPI cultures around the Sacramento logo to highlight the broad spectrum of cultures that can be found our community. The design incorporates lotus/lily flowers, a mandala, cherry blossoms, lub plawv (heart symbol found in Hmong textile art), and Mugunghwa flower to represent Sacramento's strong AAPI culture.
Two color styles available
100% Cotton
Pre-Order. Will Ship 4-5 weeks from start of sales
100% of proceeds will be going to the API's Rise Fund
#ShopAAPI Businesses Guide
To make it easy for you to #ShopAAPI, we've put together a list of some of our favorite businesses and creators.
See our live #ShopAAPI list and find a businesses to support!
Don't see your favorite AAPI business? Add them to our list!
#ShopAAPI Giveaway
Share your impact on social media! Use #ShopAAPI on Twitter and Instagram and enter for a chance to win both of our exclusive AAPI Heritage Month products. Tag IG: @sacasiancc or TWT: @SACCTEAM and the AAPI small business.*
* One post = one entry (limit one unique post/day; up to 2 if posting on both Twitter and Instagram)
Entries will be tracked from May 3 – May 27. Winner will be selected on May 28.
LEADING THE WAY
AAPIs are leading some of Sacramento's largest companies, influencing policies, and creating change within our region. Meet some of the incredible leaders in our community.
Stay updated on local AAPI and small business news.
Sign up for our e-newsletter