3 Sacramento Filipinxs You Should Know
As Filipinx/a/o American History Month draws to a close this Sunday, we want to take a moment to bring the spotlight to three Filipinas that are making changes in our community. We hope that their stories resonate with you and inspire you to explore the Filipinx/a/o community here in the Farm-to-Fork Capital.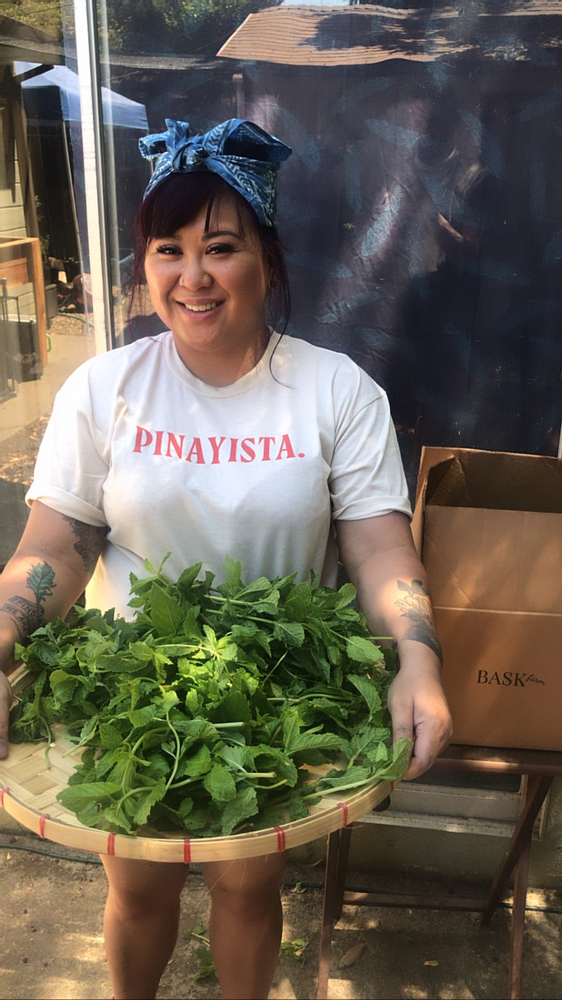 Jamie Cardenas, Owner, Magpie Alchemy
What does FAHM mean to you?
Filipinx/a/o American History Month means to me, a celebration of my identity as a PINAY! Its celebrating our history and stories and unearthing lines of our cultural identity. Filipinx/a/os have been here for over 425 years and we have a rich history to not only share with the world, but share with each other. So much has been cut off and taken from us [through] Colonization and this month really brings to the surface the complete dialogue of our people, both good and bad, painful and sweet.
This month, especially with experiencing a global pandemic, has caused me to go more inwards and dig deep into my own family's rich history and migration story. Learning about my connection to the Delano Manongs and the Ilocanos who migrated to Hawaii has filled me with both pride and pain. This duality is part of the experience of being a Filipina-American. We cannot stand firmly on the ground without acknowledging those who gave fought their way to be here so that we can thrive as Filipinx/a/os in diaspora. I am Jamie Cardenas. Daughter of Jaime Galinato Cardenas and Angelita Pesquiza Cardenas. I come from a line of stewards of the land, of healers, of weavers, of story tellers. Filipinx/a/o American History Month is medicine to me because it's our stories finally being told.
How does it feel to be a successful Filipinx-American businessperson?
Being a successful Filipinx- American business person feels like a dream come true. Understanding my family's humble beginnings make it more real to me the honor and privilege it is to own my own business, and on my own terms. I think about the sacrifices my grandparents made so that my family can thrive here and I don't ever take for granted the pride I have for carrying on their legacy. I also see it as a responsibility to younger Filipinx youth to show them another way that we can show up for our community and make a living at the same time. It does not have to be separate.
What advice do you have to other AAPI and Filipinx-Americans who have a business/entrepreneurial dream?
My advice to other AAPI and Filipinx-Americans is to not be afraid of making mistakes and failing. We often feel like we have to fit a mold, do things a certain way or follow a certain career path, but I am proof that that is simply not true. Art and especially healing is part of the make up of who we are. You do not need to have a certain title or wage to be deemed "successful." Showing up for yourself and doing what makes you happy and what feeds your soul is what I personally define as "success."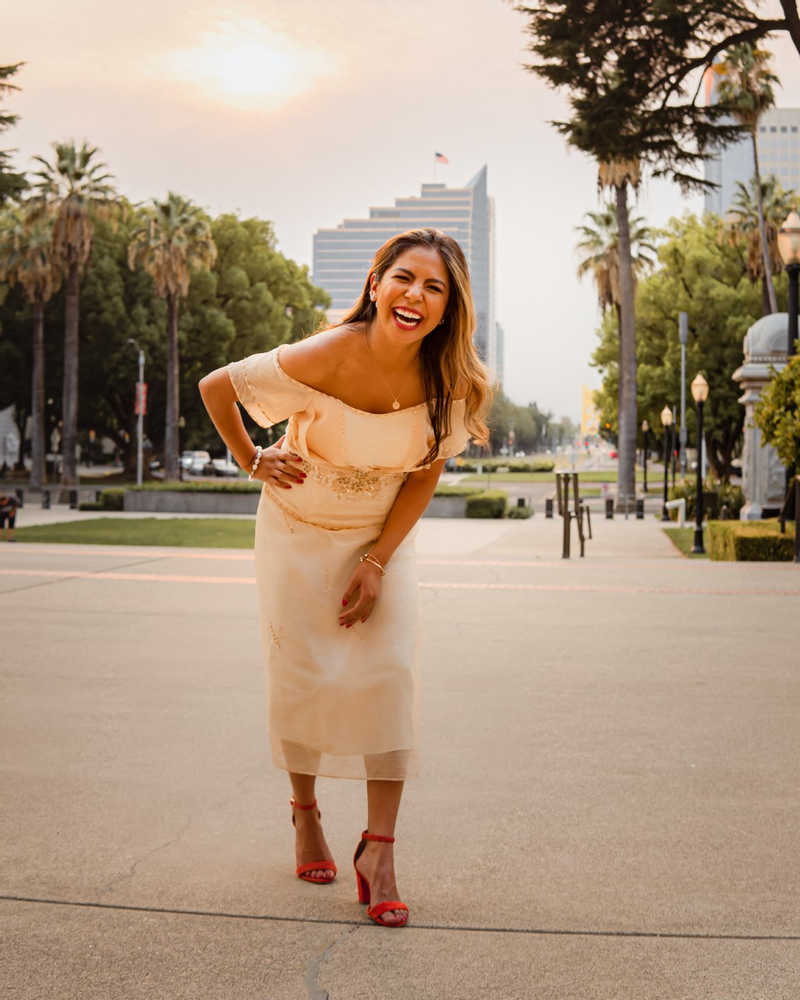 Rosie Dauz, President, Philippine National Day Association
What does FAHM mean to you?
FAHM means a great deal to me! As it celebrated the first Filipinos arriving to America, it's a symbol of merging my two heritages: being Filipino and being American. It serves as a way to keep the deep bonds I have alive.
How does it feel to be a successful Filipinx-American businessperson?
I feel a sense of pride being a successful Filipinx-American businesswoman in the Sacramento community. Growing up in Roseville, I didn't see many Filipinx women as a business person, many Asians in general that look like me trying to lead the community. Traditionally, they did not speak up. I hope to become a role model for many high school students figuring out their path.
What advice do you have to other AAPI and Filipinx-Americans who have a business/entrepreneurial dream?
My advice for other young professionals is to always remember your roots and the people who helped you get to where you are today. There's a famous quote from Jose Rizal, a Filipino hero, that always resonates with me. "He who does not know how to look back at where he came from will never get to his destination." I truly believe that your history and those individuals that helped you get where you are today, will continue to help you achieve your dream or destination.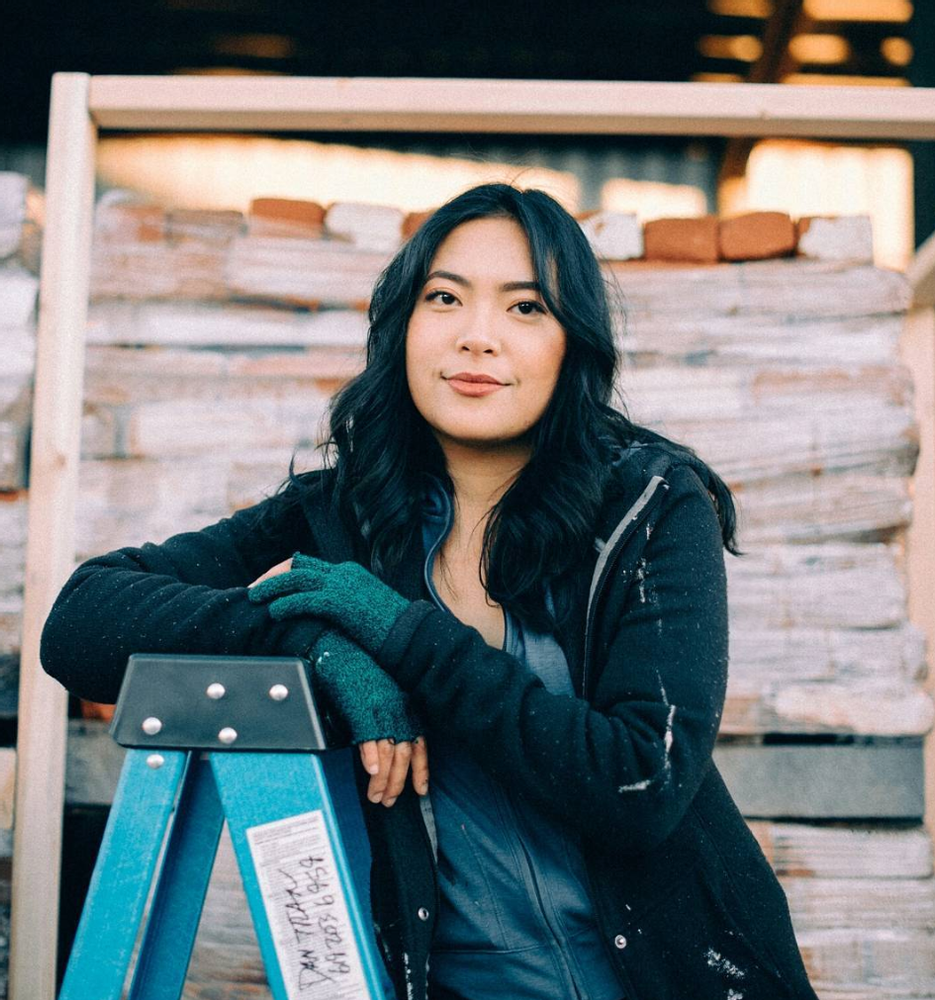 Franceska Gamez, Artist
What does FAHM mean to you?
FAHM to me, means celebrating our stories and shared heritage while being inclusive of the unique experiences and identities that shape our community. Its about visibility and representation. Its a time for us to recognize our ancestors, individuals, leaders and movements that have paved the way for us. Its important for us to share our history of contributions to this land, and to educate ourselves and others on how we add to the definition of what it means to be an American.
Tell us about your journey toward working where you are today.
I'm the youngest of eight children, born in the Philippines raised in the Bay Area and now residing in Sacramento. I'm a visual artist- my primary practice is in mural painting, I also create sculptures and installations. I co-own 1810 Gallery, where I curate art collections and exhibitions, organize art events, and advocate for underrepresented and marginalized artists within my community. I'm also a founding member of M5Arts and a member of Trust Your Struggle Collective.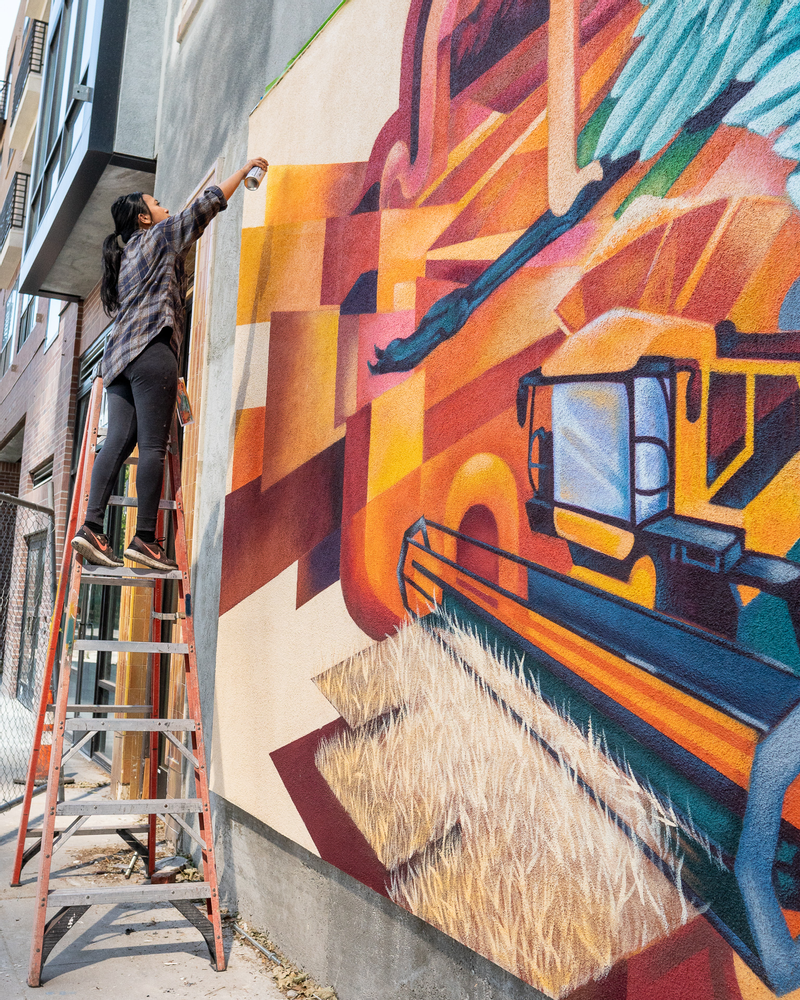 In examining my personal history and that of my family, I feel fortunate to have an understanding of my own privilege. As an immigrant and the daughter of individuals who have lived through tremendous poverty and adversity- I recognize that the opportunities I'm afforded, along with my ability to self-actualize and pursue my dreams are the result of hard work and sacrifices of those before me. My way of paying it forward and making sure that their struggles would not go in vain is to pursue my dreams whole-heartedly. So far, my journey has been incredible.
Naturally, my mother wanted me to be successful and happy, and she was critically concerned about my financial stability. At the beginning, she didn't see what a career in art could provide and she really pushed for me to pursue more traditional routes. I was fearful of disappointment and failure, but as time went on, I continued to work hard and persevere. I've had to be really good at pushing myself to grow- both with my artwork and in my business. Each year gets better and better. I'm happy to say that I can thrive off of doing what I love, and I have my family's full support in doing so. My work has always been very intertwined with my own lived experiences. I'm now reaching a place of harmony in creating public artwork that speaks to my soul, uplifts my community, and contributes to greater conversations of equity and justice.
What advice do you have to other AAPI and Filipinx-Americans who have a business/entrepreneurial dream?
My advice is to dream big and surround yourself with people who believe in those dreams. Unlearn the fear of failure, instead give yourself time to soak in all of the lessons that life has to offer. Take reasonable and sometimes unreasonable risks. Become a lifelong learner and become an expert at more than one thing. Do everything like you mean it. Stay humble. Give back, and always show your gratitude to those who helped pave the way for you.