#SupportLocal: 3 Sweet Spots to Pick Up a Dozen on #NationalDonutDay
In the mood for eating warm, delicious donuts?
Are you ready for any excuse to splurge a little on yourself? Well look no further!
Today is #NationalDonutDay and we are showcasing a few local businesses that you can turn to in your time of need. Satisfy your sweet tooth when you support these local favorites!
Baker's Donuts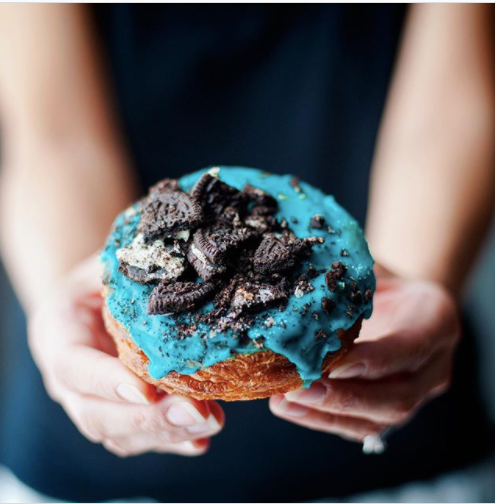 When a small business faces off against a bigger franchise, who wins? Well the local community decided that Baker's Donuts was too delicious to disappear. Nothing is more tasty than their hand-crafted specialty donuts, including ice cream donuts – the perfect treat to fight the incoming summer heat!
Address: 5880 Florin Road, Sacramento
Business Hours: Mon – Sun, 5:00 am – 7:00 pm
Website: https://bakersdonuts.bigcartel.com/
Instagram: @bakersdonuts
Bad Bakers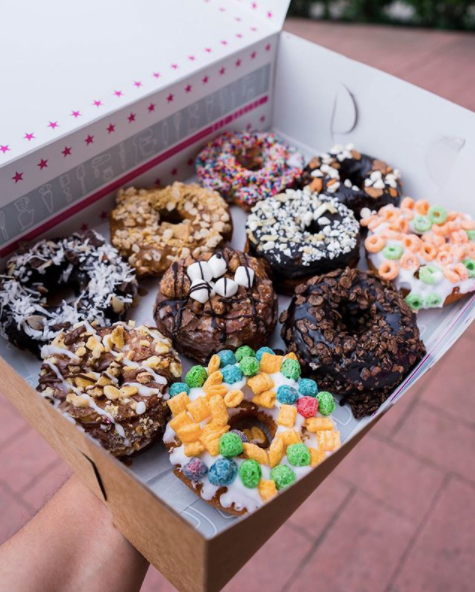 When you have a family that loves to bake, what do you do? Turn it into a family business! Bad Bakers offers fresh bread stacks and yummy savory treats. But their real creativity shines through their donut menu. Unicorn Clouds, Bananarama, and Cookie Kraving? Who can resist?
Address: 2101 Natomas Crossing Dr, Ste 150, Sacramento
Business Hours: Mon – Sat, 7:00 am – 7:00 pm;
Sunday, 8:00 am – 7:00 pm
Website: https://www.badbakers.com/
Instagram: @bad.bakers
Sweet Dozen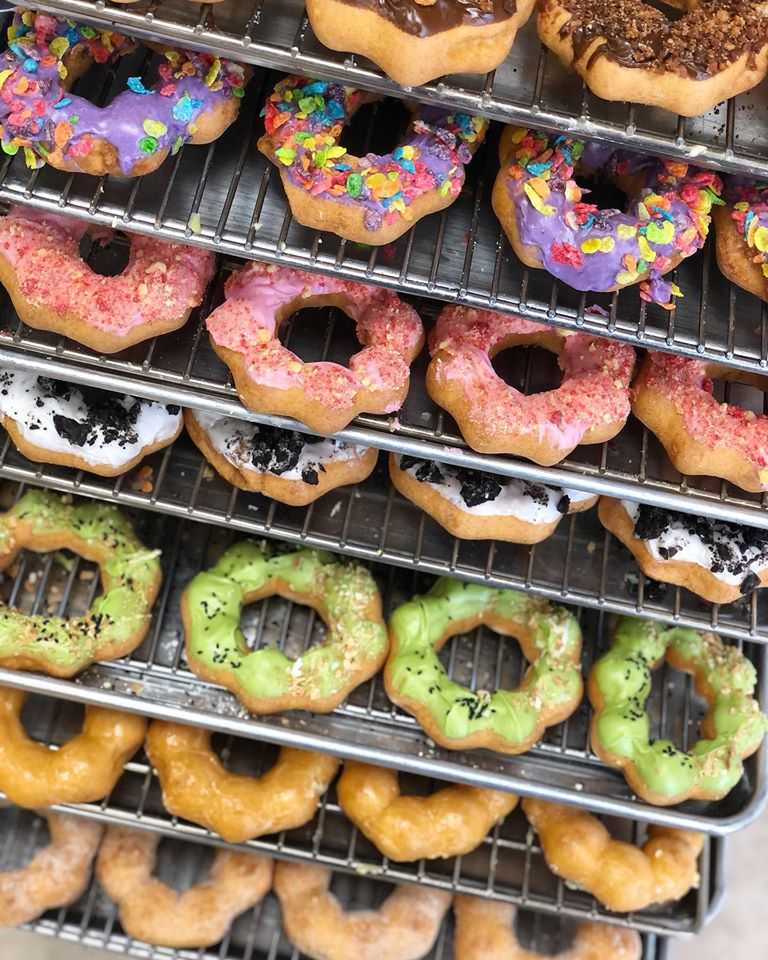 You may recognize this local business when strolling through the Midtown Farmer's Market! The family-owned Sweet Dozen has balanced quality with creativity for over 30 years. They serve classic flavors but aren't afraid to produce fun-tastic creations. Pick a specialty item from their menu or choose the locally favored mochi donuts for your afternoon treat!
Address: 5207 Madison Ave, Ste E, Sacramento
Business Hours: Daily: 5:00 am – 1:00 pm
Website: https://www.sweetdozen.com/
Facebook: https://www.facebook.com/sweetdozen
Instagram: @sweetdozen916
Note: For National Donut Day (6/5/20), Sweet Dozen will be donating 100% of sales of their "black heart" donut to the non-profit, Black Youth Leadership Project!