#SupportLocal: 3 Stylistic Takes on Classic French Fries
Are you craving something crispy for #NationalFrenchFryDay? We've got you covered.
When it comes to American cuisine, french fries claim popularity across the board. The simple flavor in this appetizer pairs well with many other foods. Today's #SupportLocal blog shows how this simple dish can surprise you, when a little creative Asian-American fusion is added.
Aura Korean & Japanese Restaurant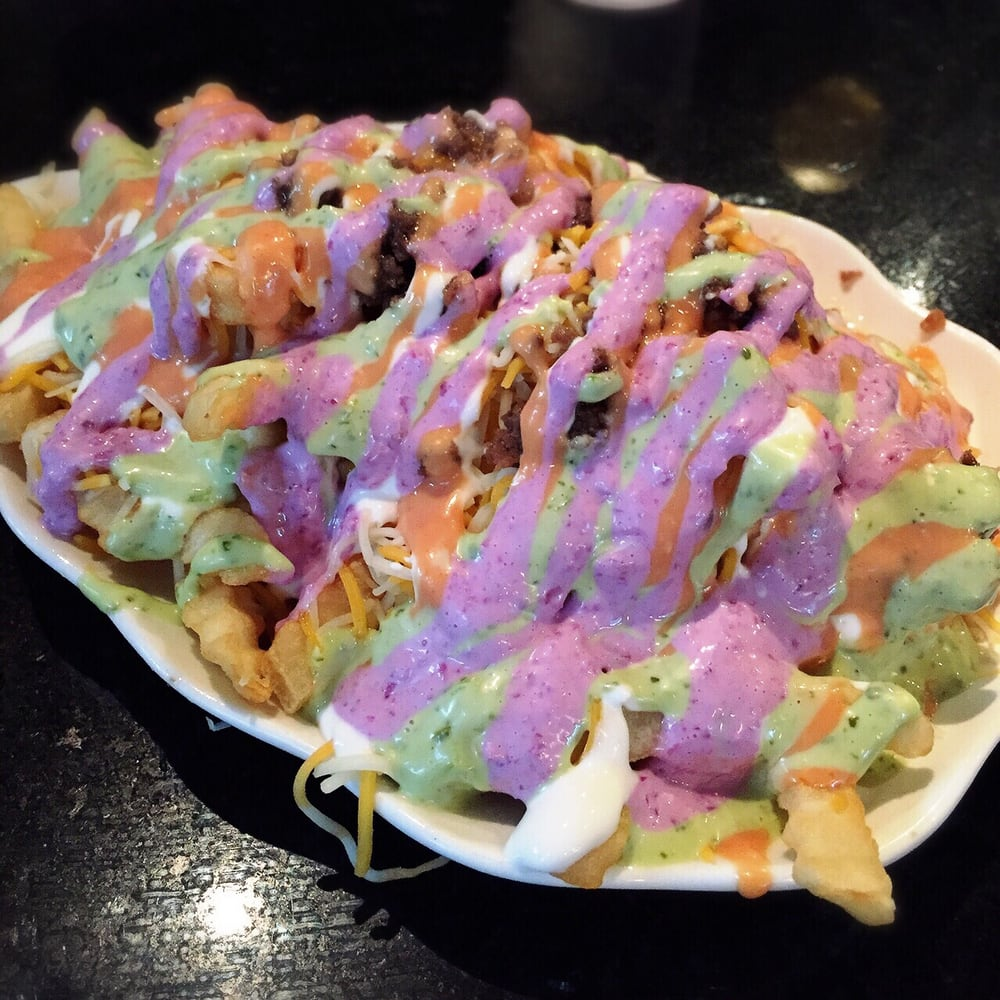 Aura is a small restaurant founded by a Korean family in 2013. They pride themselves on their delicious menu: their new dishes are modern-day fusions, and the majority of their recipes have been handed down from generation to generation. One of their stand-out appetizers keep customers coming back, Crazy Fries, containing marinated Bulgogi beef and 4 signature house sauces.
Address: 1401 G St, Sacramento, CA
Business Hours for Curbside Pickup: Monday – Saturday: 12 pm – 7 pm
Yelp: https://www.yelp.com/biz/aura-korean-and-japanese-restaurant-sacramento-2
Red 88 Noodle Bar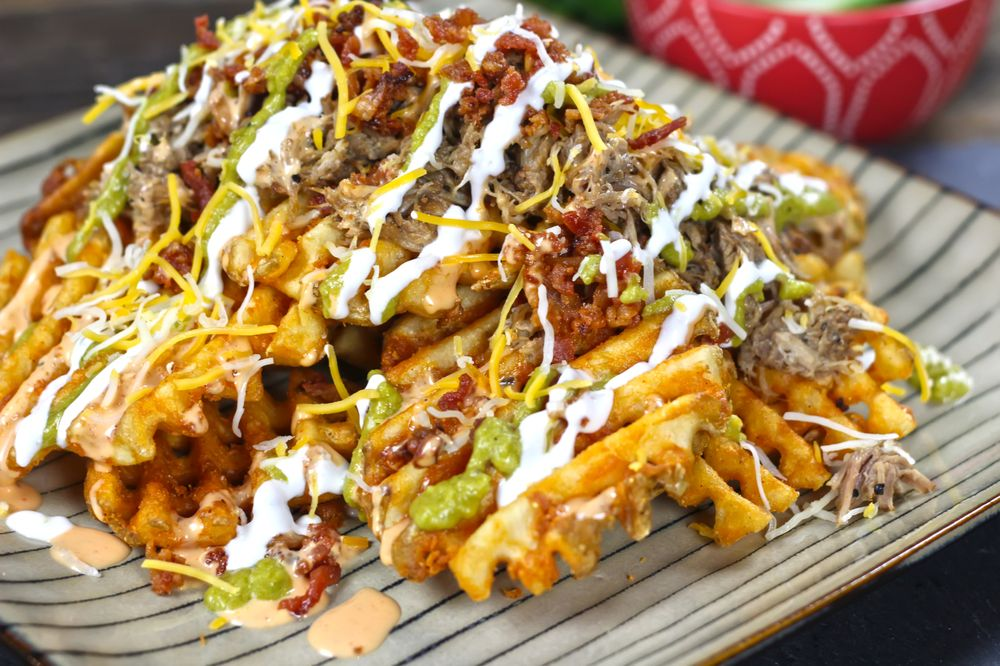 Red 88 Noodle Bar is a family-owned and operated restaurant that serves Asian fusion cuisine in a pub-style environment. The fun atmosphere and affordable menu makes it popular among college students and other locals. One of their top-rated appetizers is their Drunken Pig Fries. It layers marinated, slow-roasted pulled pork with bacon bits on a bed of fries with extra zesty toppings.
---
Address: 223 G St, Davis, CA
Business Hours: Monday – Thursday: 5 pm – 10 pm; Friday – Saturday: 12 pm – 11 pm; Sunday: 11 pm – 10 pm
Website: https://red88noodlebar.com
Instagram: https://www.instagram.com/red88bar/
Koja Kitchen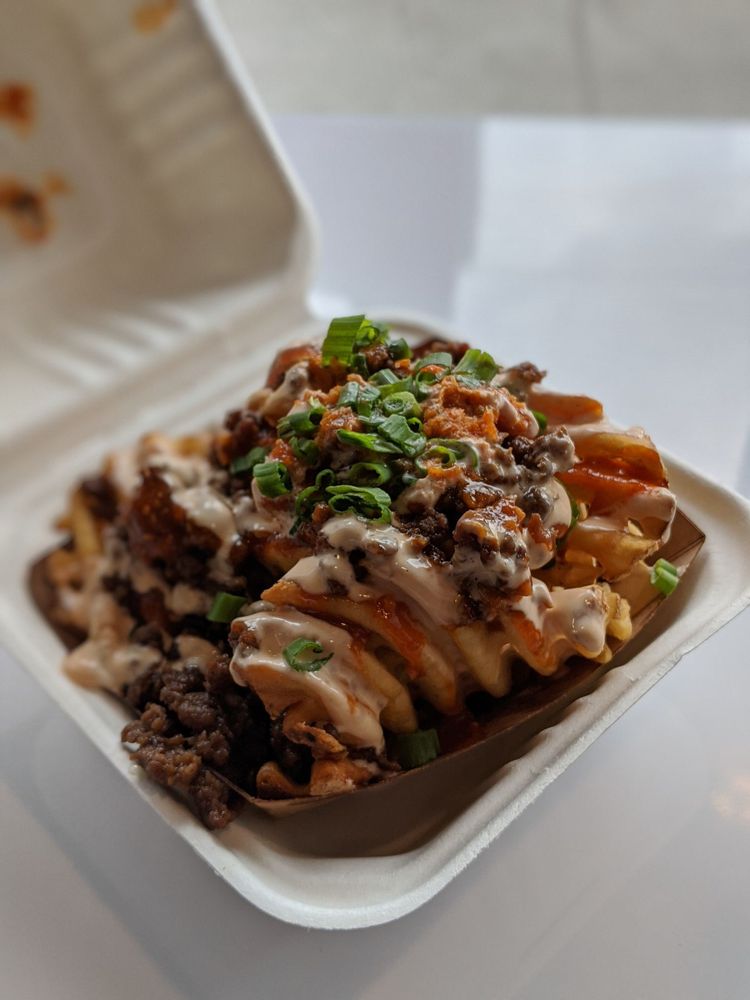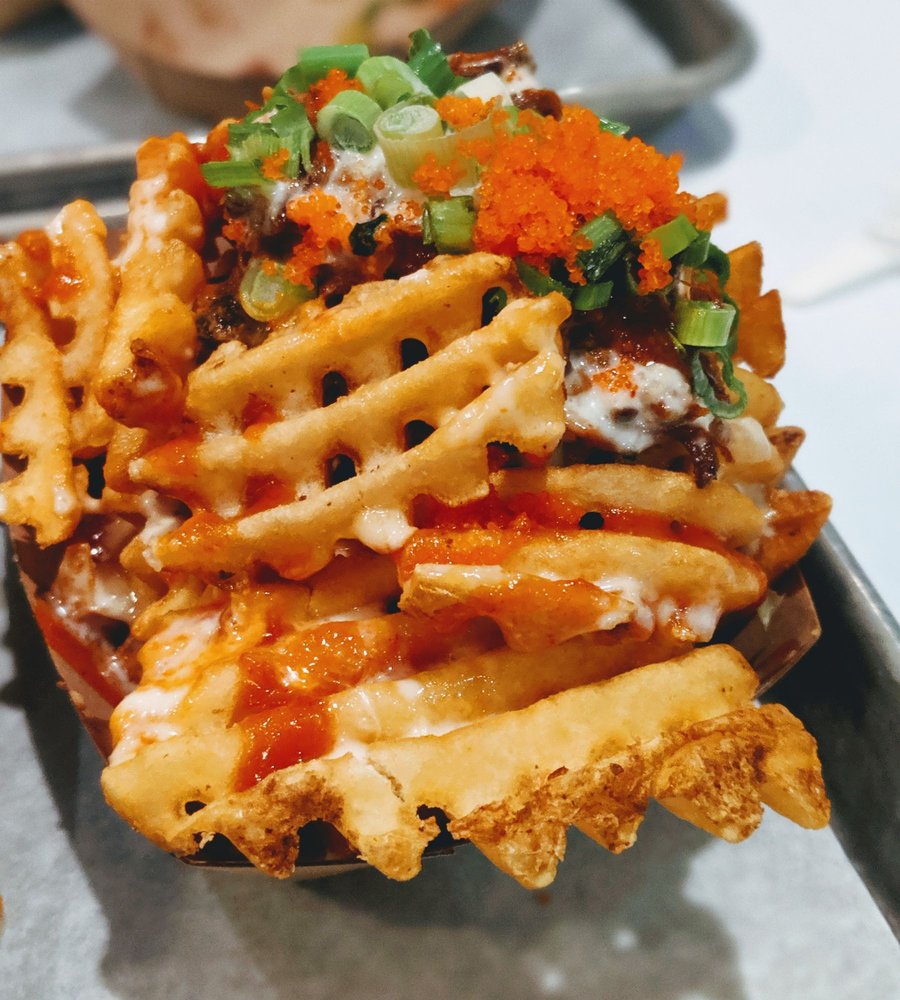 Just like their name, Koja Kitchen blends together Korean and Japanese flavors to create a delicious fusion menu. They serve burgers, bowls, tacos, salads, wings, and also fries! Koja Kitchen's Kamikaze fries and Umami fries uses criss-cut waffle fries as a base for that extra crispy taste. Choose between minced Korean BBQ beef or miso-coconut braised pork and you'll have a mouth-watering combo that fills your stomach!
---
Address: 732 K Street, Sacramento, CA
Business Hours: Monday – Saturday: 11 am – 7 pm
Website: https://kojakitchensactown.com
Instagram: https://www.instagram.com/kojasactown/