Charge into the Year of the Ox this Lunar New Year!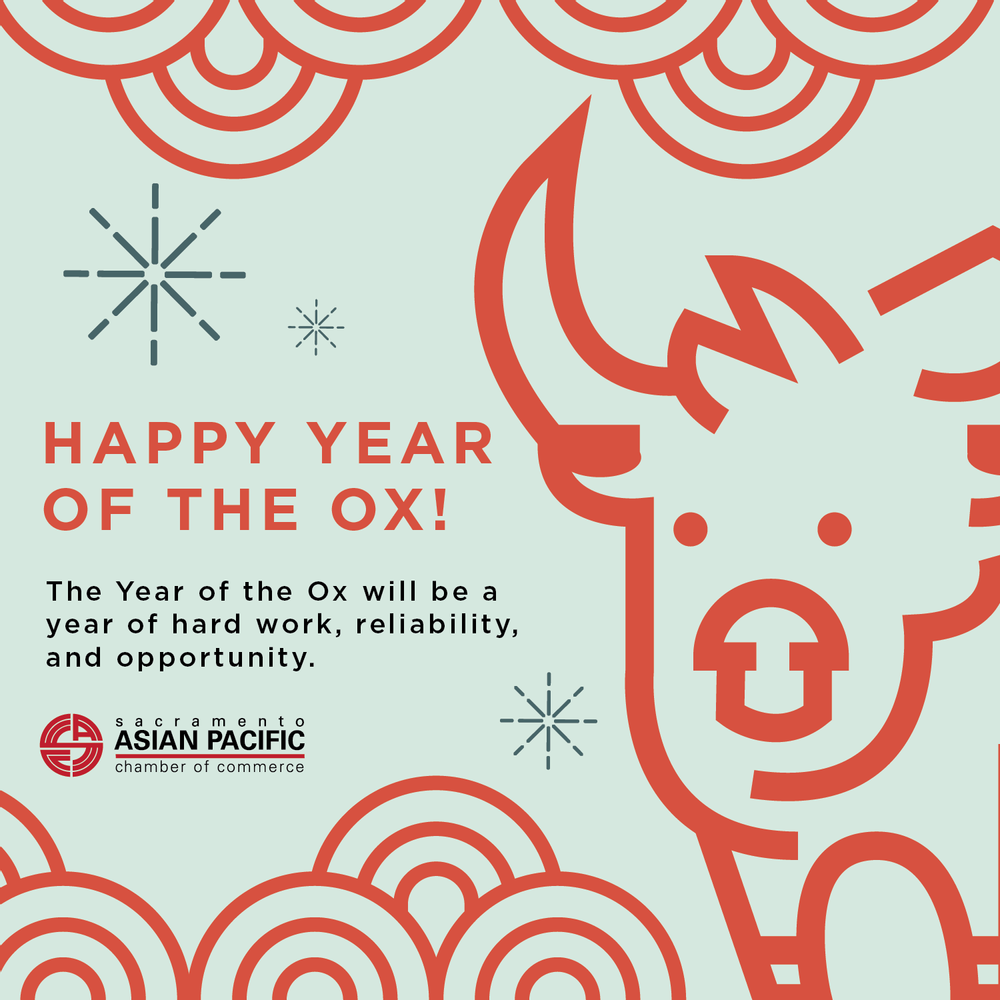 2020 was a wild rollercoaster from start to finish, but fear not! As we leave the Year of the Rat, we charge head first into the Year of the Ox: a year of hard work, reliability, and opportunity. In Chinese culture, the ox is respected for its hardworking nature and quiet strength. People born in the Year of the Ox are well balanced, determined, and powerful. 2021 is a year of the Metal Ox. According Chinese astrology, people who are born a Metal Ox (1961, 2021) are "active and busy, and are also highly respected due to their good relationships with others."
The 12 Animals of the Chinese Zodiac
The Chinese Zodiac consists of 12 animals: rat, ox, tiger, rabbit, dragon, snake, horse, goat, monkey, rooster, dog, and pig. Each Lunar New Year welcomes the next animal down the list with 2021 being the year of the Ox. The order of animals is based on the ancient Chinese legend called the Heavenly Gate Race. According to this legend, the Jade Emperor was in search of 12 animals to serve as his guards, so the Emperor declared a race starting in the mortal world and ending at the Heavenly Gate. The rat was the first to pass the Heavenly Gates, followed by the ox. The twelfth and final animal to cross the Heavenly Gate was the pig, solidifying the 12 animals who would protect the Jade Emperor. The way these animals participated the race and interacted with each other signifies their own personalities and relationships with other animals, true to the nature of astrology. With a focus on the ox, the ox started the race bright and early in the morning, crossing a river steadily while assisting the rat as well as they made their way to the Heavenly Gate. This symbolizes how determined and steadfast an ox is!
Click here to learn more about the Heavenly Gate Race!
But wait! There's more than just an animal!
The 5 Elements of the Chinese Zodiac
Five Elements Theory is a Chinese philosophy used to describe the interactions and relationships amongst all things. The five elements consist of wood, fire, earth, metal, and water. They are believed to be the fundamental elements of everything in the universe. According to China Highlights, "everybody belongs to one of the 12 Chinese zodiac signs and a 12-year cycle according to the year in which they were born. One of the five elements is associated with each of the Chinese zodiac signs and 12-year cycles." This means that for every year, there is a specific zodiac animal and element combination. Chinese astrology says that "personality and luck are determined by both zodiac sign (element) and 12-year cycle element, while life force (or qi) is determined by birth date and time." Your sign and element combination only occur once every 60 years!
Click here to see what your sign and element mean!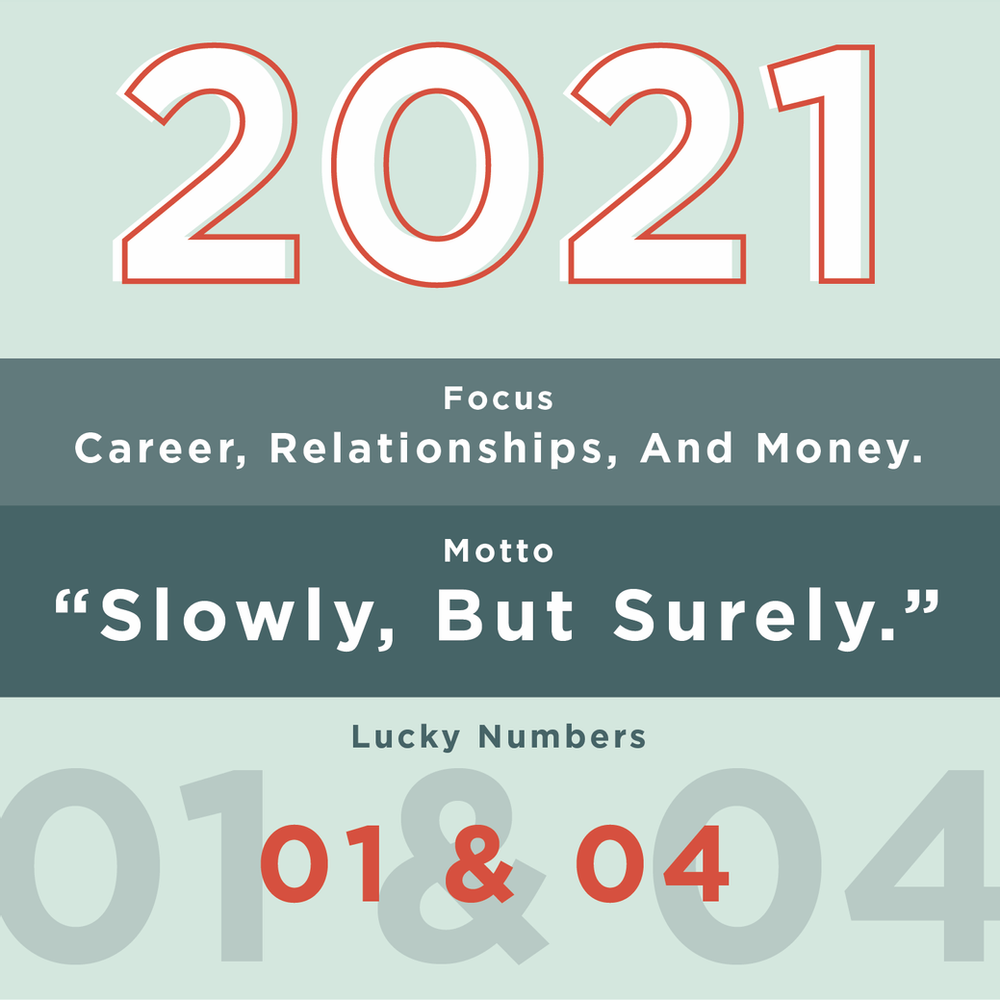 For the Oxens…
Years of the Ox: 1961, 1973, 1985, 1997, 2009, 2021, 2033
Most compatible with Ox: Rat, Snake, Rooster
Least compatible with Ox: Goat/Ram, Horse, Dog
Lucky Colors: blue, yellow, green
Lucky Numbers: 1, 4
Flowers: lily of the valley and lucky bamboo
Directions of auspiciousness: East, Southeast
Directions of wealth: Northwest
Directions of love: South
Famous People Born in the Year of the Ox
Can you identify any Ox-like characteristics in these individuals? (serves as a subtitle)
Barack Obama: born on August 4, 1961, a Metal Ox
Vincent Van Gogh: born on March 30,1853, a Water Ox
Walt Disney: born on December 5, 1901, a Gold Ox
Margaret Thatcher: born on October 13, 1925, a Wood Ox
Interested in learning more? Click the links below for more information:
Chinese New Year – https://chinesenewyear.net/
Japanese New Year – https://asiasociety.org/education/japanese-new-year
Korean New Year – http://crazykoreancooking.com/foodandculture/seollal-korean-lunar-new-year-traditions-and-food
Mongolian New Year – https://www.discovermongolia.mn/blogs/tsagaan-sar-a-national-holiday-of-mongolia
Tibetan New Year – https://www.tibettravel.org/tibetan-festivals/tibetan-new-year.html
Vietnamese New Year – http://www.lafairy-sails.com/en/blog/all-about-traditions-of-tet-the-vietnamese-lunar-new-year.htm
On This Day – https://www.onthisday.com/people/chinese-zodiac/ox
Royal Garden – http://theroyalgarden.co.uk/chinese-zodiac/
Your Chinese Astrology – https://www.yourchineseastrology.com/zodiac/
Sources Used:
https://chinesenewyear.net/zodiac/ox/
https://www.chinahighlights.com/travelguide/chinese-zodiac/ox.htm
https://www.karmaweather.com/horoscope/chinese-horoscope/ox
https://www.thechinesezodiac.org/chinese-horoscope-2021-year-of-the-metal-ox/
https://www.chinahighlights.com/travelguide/chinese-zodiac/china-five-elements-philosophy.htm
https://www.chinahighlights.com/travelguide/chinese-zodiac/story.htm