AAPIHM Spotlight: Henry Li, General Manager/CEO, Sacramento Regional Transit District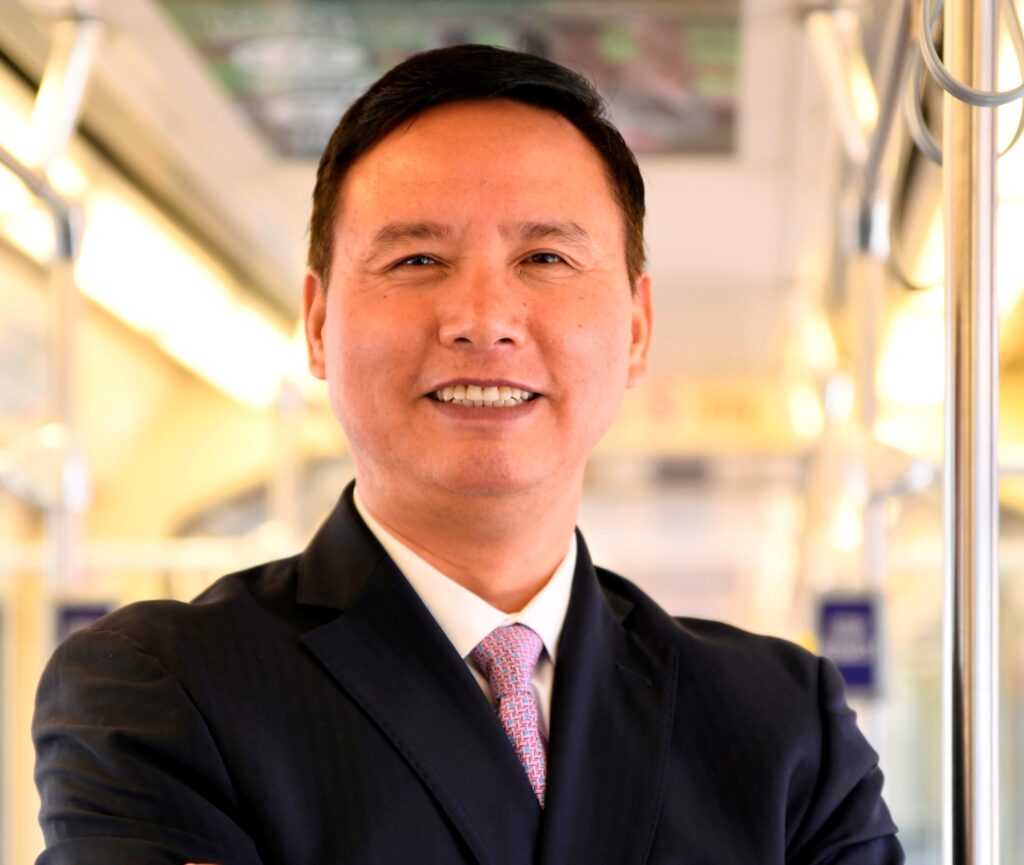 Since becoming General Manager/CEO in July 2016, Henry Li has been credited for the solid, rapid and comprehensive transformation of SacRT. He's cultivated a solid culture of "Customers First and Running SacRT as an Effective Business Enterprise," developed industry best in class safety and security performance, and actively pursued forward-thinking and innovative solutions to improve the customer experience, such as on-demand microtransit, mobile apps, micro-mobility options, electric and autonomous vehicles.
In 2019, Henry received American Public Transportation Association's (APTA) Outstanding Public Transportation Manager Award, the highest honor given to only one transportation CEO throughout North America. Henry has become a visible and influential leader in the Sacramento community and currently serves on the Sacramento Asian Pacific Chamber of Commerce Board of Directors, among many other community organizations.
Read below to learn more about Henry Li and his thoughts on AAPI Heritage Month:
Why is it important for us to embrace the incredible diversity in our community?
Being inclusive in the community and in our workplace means that we provide a safe and welcoming environment for diverse perspectives, narratives, and points of view. Embracing diversity is important as it can bring people together, and as a nation of immigrants, continue reinforcing positive notions that different ideas are OK, as long as we respectfully recognize our different stories, celebrate our histories, and encourage innovation. We have so much to learn just by listening to our fellow community members.
What are some of your favorite AAPI owned businesses in the region?
Sacramento has a phenomenal restaurant scene, and I am always excited to try places I haven't been to before. I'm a big fan of Teacup House in downtown Sacramento, the recognized Little Saigon in Stockton Boulevard, and the diverse food offerings along Freeport Boulevard, among many others. Many of our SacRT frequently use our buses in enjoying these places.
What does AAPI Heritage Month mean to you and why is it important that we recognize the contributions of AAPIs in our region?
It's important for us to celebrate diversity and to remind, educate, and raise awareness that Sacramento, along with SacRT, is committed to promoting equity, respect, and justice to all our employees, while cherishing the rich and different histories that our diverse workforce and community members bring to the region. SacRT supports the AAPI heritage month because it reminds us to be a champion for a safe, equitable and collaborative workplace that prioritizes diversity and inclusion, while uplifting the different stories and narratives that got us to be the successful region we are today.