AAPIHM Spotlight: Paul Lau, Chief Executive Officer & General Manager, SMUD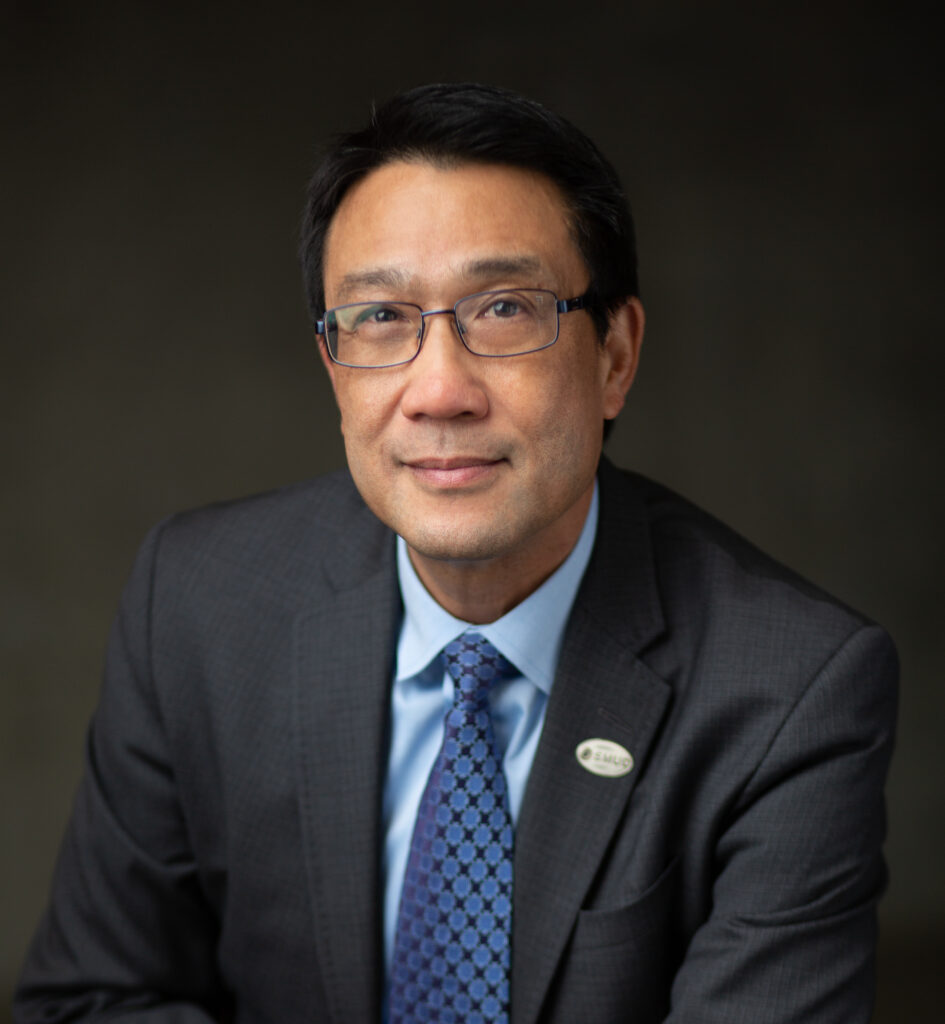 In October 2020, Paul Lau was named SMUD's Chief Executive Officer & General Manager. Paul joined SMUD in 1982 as an electrical engineering student while completing his Bachelor of Science in Engineering at California State University, Sacramento, and worked his way up, most recently serving as Chief Grid Strategy & Operations Officer. As CEO, he leads the sixth largest community-owned electric utility in the nation serving a population of 1.5 million residents and managing a $1.7 billion budget.
Paul's journey has had its share of challenges. After moving from Hong Kong and eventually landing in Sacramento at age 13, Paul faced language and cultural barriers. During his career, he was often singled out as an AAPI and made to feel different. Through it all, Paul's belief that anything is possible has led to his immense success and has helped shape his vision for the future of SMUD and our community.
In honor of Paul Lau's commitment and achievements, we reached out to him to share his experiences related to AAPI Heritage Month:
How have your experiences as an AAPI influenced your leadership journey and how you lead?
I joined SMUD as a student in 1982 while I was completing my electrical engineering degree at Sac State, and I've had the pleasure of working for SMUD ever since. Over the years, I've led virtually every business unit and was honored to be named CEO in October 2020.
One thing that stands out and influenced my leadership journey is my belief that anything is possible.
I was born in Hong Kong, and after brief moves to Nigeria and then Truckee, my family moved to Sacramento when I was 13. I was a small, Chinese-speaking middle school kid who just wanted to fit in. I wanted to be like everyone else, despite a significant language barrier and the many cultural differences.
My parents came to the United States in search of a better life for our family. When I think back to the 13-year-old boy who could barely speak English, and at less than 5 feet tall and under 100 pounds, tried to play football in junior high to fit in, compared to where I am today, my life has shown me that anything is possible.
I bring that belief to my position as CEO of SMUD. We recently set a goal to remove all carbon emissions from our power supply by 2030. It's the most ambitious goal of any large utility in the United States. It won't be easy, and it will take the best minds and diversity of thought, experiences and perspectives to leverage innovation to make sure we get to zero.
Having a very different background and life experiences than of many of the people I've worked with has helped make me very aware of diversity and the value it brings, both personally and professionally. I like to hear all points of view and understand others' perspectives and have always found that being an inclusive leader produces better results not just for our business, but for our employees and our community too.
I should point out that my journey wasn't always easy. There definitely were times when I was singled out early on as an AAPI, which made me different than most of my peers. And, while there's still much work to do, I reflect on those early days and am thankful that society in general has come a long way, and I've changed too. I've definitely evolved from the boy who thought assimilation was the goal to a leader who encourages and celebrates diversity and actively welcomes diverse viewpoints, because I really do believe that diversity leads to better outcomes for all.
Why is it important for us to embrace the incredible diversity in our community?
Sacramento is one of the most diverse cities in the country and that diversity is one of our greatest strengths. It's also incredibly important to SMUD as a community-owned organization. Our purpose is to enhance the quality of life for our customers and community, which means understanding the different perspectives, interests and needs of all of our communities to ensure we're serving their needs and delivering good outcomes for all our communities.
We've seen time and time again how diversity, whether it's diversity of thought, background or experience led to better outcomes for all. From a business perspective, having diverse perspectives leads to better decisions and can speed up decision-making. Bringing diverse perspectives to the table early can help tremendously when problem-solving or troubleshooting by considering an issue from all perspectives.
From a community standpoint, understanding the wide range of backgrounds, experiences and perspectives leads to more equitable outcomes for all.
What does AAPI Heritage Month mean to you and why is it important that we recognize the contributions of AAPIs in our region?
The widespread awakening on race and other deep-rooted issues fills me with hope and optimism that we can and will do better. I firmly believe we, as humans, can have tough conversations, learn from each other and right the wrongs of the past.
While I'm hopeful and optimistic, I recognize that progress won't be easy. Society expects us to digest difficult and painful realities and gain a deeper understanding of racial and other equity issues. In many cases, we're learning to change our mindset, understand different perspectives and reconcile the fact that some of the things we've always done or said are simply no longer acceptable. So, while it's hard work, it's also critical to do better for our community, our families, society and ourselves.
Getting better begins with understanding. I see AAPI Heritage Month and other days, months and events that celebrate the unique characteristics, contributions and successes of different groups as an important part of building understanding, tolerance and ultimately better and more just outcomes for all.